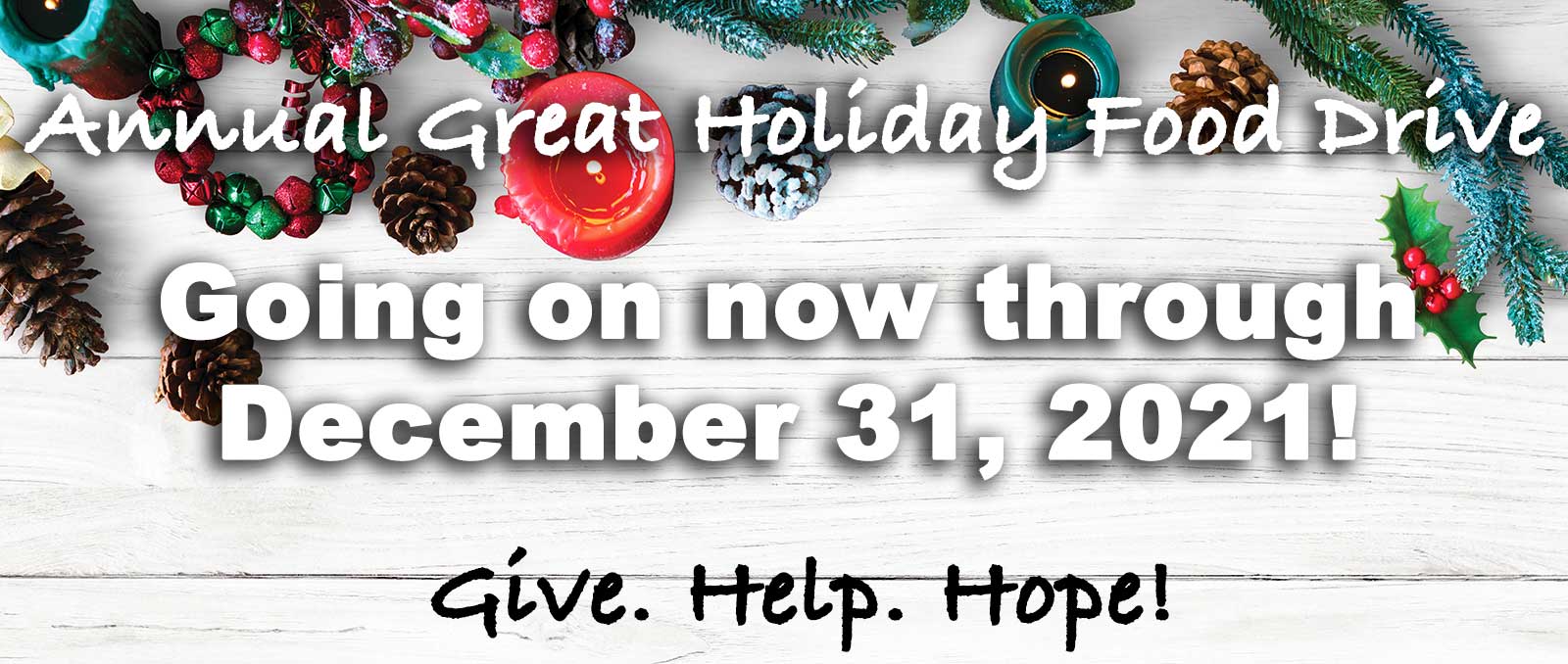 2017 Portland-Salem Metro-Wide
10th Annual Great Holiday Food Drive
December 4th - 20th, 2017!
Over 1,000 LBS Collected, Feeding 1,004 Neighbors!
The 10th Annual Great Holiday Food Drive ended Wednesday, December 20, 2017 collecting 1,018 lbs of food, bringing the total donations this event has raised for the Oregon Food Bank Network through ten annual events to over 70,124 lbs of food to feed the hungry!
Many thanks to our new partnership with New Green Cab and their clients for donating canned goods while taking a taxi with a New Green Cab driver around the Portland-Salem Metro Area!
While the holiday event is technically over, we are leaving the online donations form to donate directly to the Oregon Food Bank Network active so those interested can donate all year long!
Thank you to all those who participated this year to help fight hunger here in Oregon! The food banks are always short on food during the holiday season, and need to replenish supplies, regardless of economic situations and hardships.
Special Thanks to 2017's Great Holiday Food Drive Co-Sponsors