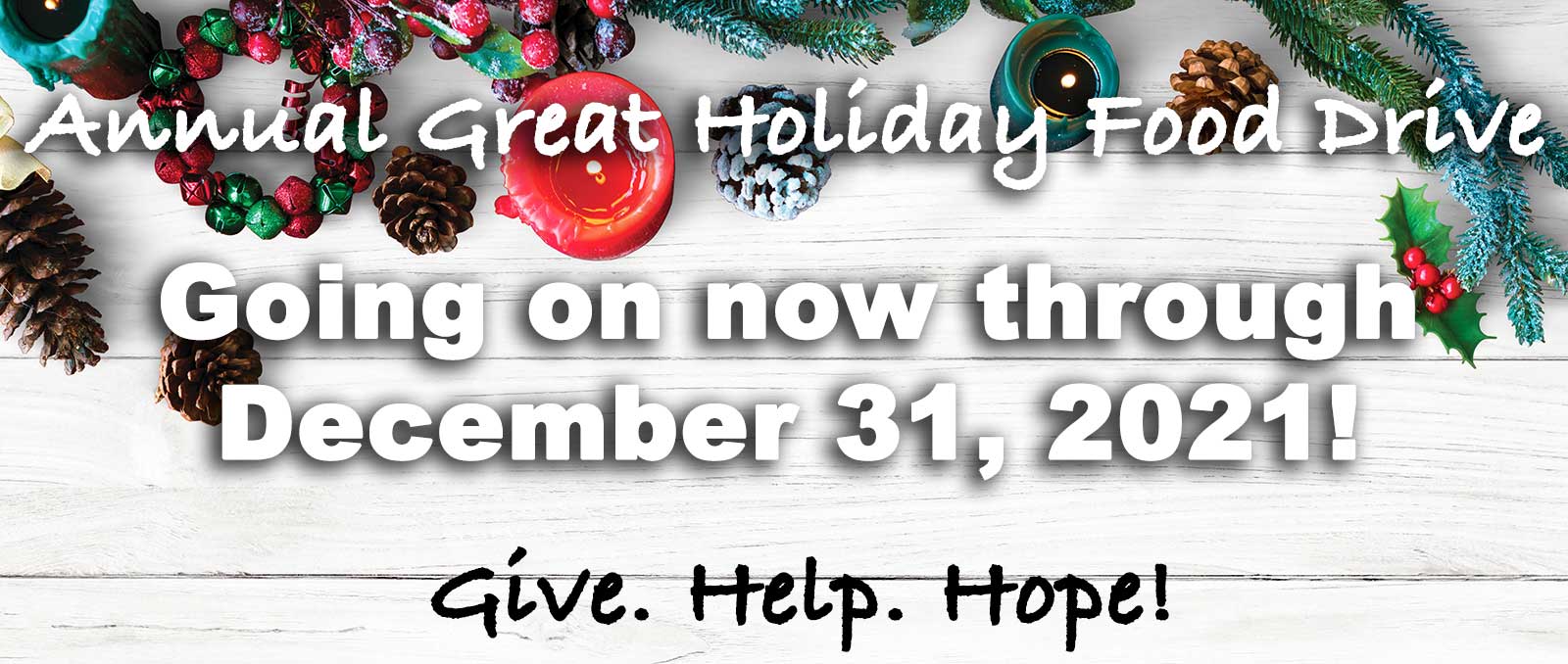 Nearly 30,000 lbs Raised!
The 2002, 2nd Annual Great Holiday Food Drive was a tremendous success! This year's event raised 29,836 pounds, nearly 100 times the amount of food raised last year. Big thanks go to all that donated and helped make this year's event such a success!
In addition to the ten Donation Drop Site Locations, we had our Main Donation Drop Site located at the West Linn Thriftway. This year's Main Site had many festivities for those coming by to donate. Events included:

A Raffle to WIN one of many GREAT PRIZES like a one night's stay in Cannon Beach and dinner for two by donating ten or more cans.
FREE Digital Picture of children with Santa Claus
Local Pianist John Nilsen
FREE cookies and drinks
Special Demos
Much more...
Congratulations go out to the following Raffle Winners:

Jeri Haskins - One night stay in Cannon Beach with dinner for two at Dooger's Seafood & Grille Restaurant
Rick McClosky - Fully Furnished Christmas Dinner
Nora Eads - Widmere Party Pack
Kitsie Parkinson - 4 Hours Cleaning by Amazing Maids
Theresa Witzig - Bouquet from Crantford's Flowers
Jeanne Walker - 3 Month Membership to Fit For Life
Sandy Streeter - Facial from Skin Care by Jane
Dave Goins - $20 Gift Certificate to Bull Ring NW Mexican Restaurant
P. Hancock - Toy Coke Trailer
R. Dion - 2 Bottles of Wine and Wine Glasses
This year's 2nd Annual Great Holiday Food Drive had over ten locations around the Portland Metro area that people could visit to donate to the food drive. Special thanks go to the following ten locations for participating in this year's event as Donation Drop Site Locations:

Costco
13130 SE 84th Ave
Clackamas, OR 97015


Food 4 Less
2444 E Powell Blvd
Gresham, OR 97080


Albertson's
451 NE 181st Ave
Portland, OR 97230


Albertson's
18425 NW West Union Rd.
Portland, OR 97229


Lamb's Palisades Market
1377 SW McVey Avenue
Lake Oswego, OR 97034


Portland Mortgage Company
4900 Meadows Ste 200
Lake Oswego, OR 97035


Beaumont Market
4130 NE Fremont St
Portland, OR 97212


Food 4 Less
7979 SE Powell Blvd
Portland, OR 97206


Whole Foods Market
1210 NW Couch St
Portland, OR 97209


Portland Mortgage Company
12204 SE Mill Plain Blvd Ste 100
Vancouver, WA 98684

Thanks Again to All Who Participated!
---
A Special Thanks to Event Co-Sponsors
Beaumont Market
Dennis' 7 Dees Landscaping
Dooger's Seafood & Grille Restaurant
Fit For Life

Food 4 Less
Lamb's Palisades Market
Party Place & Portland Rentals
United Rentals
West Linn Tidings & Community Newspapers
Whole Foods Markets