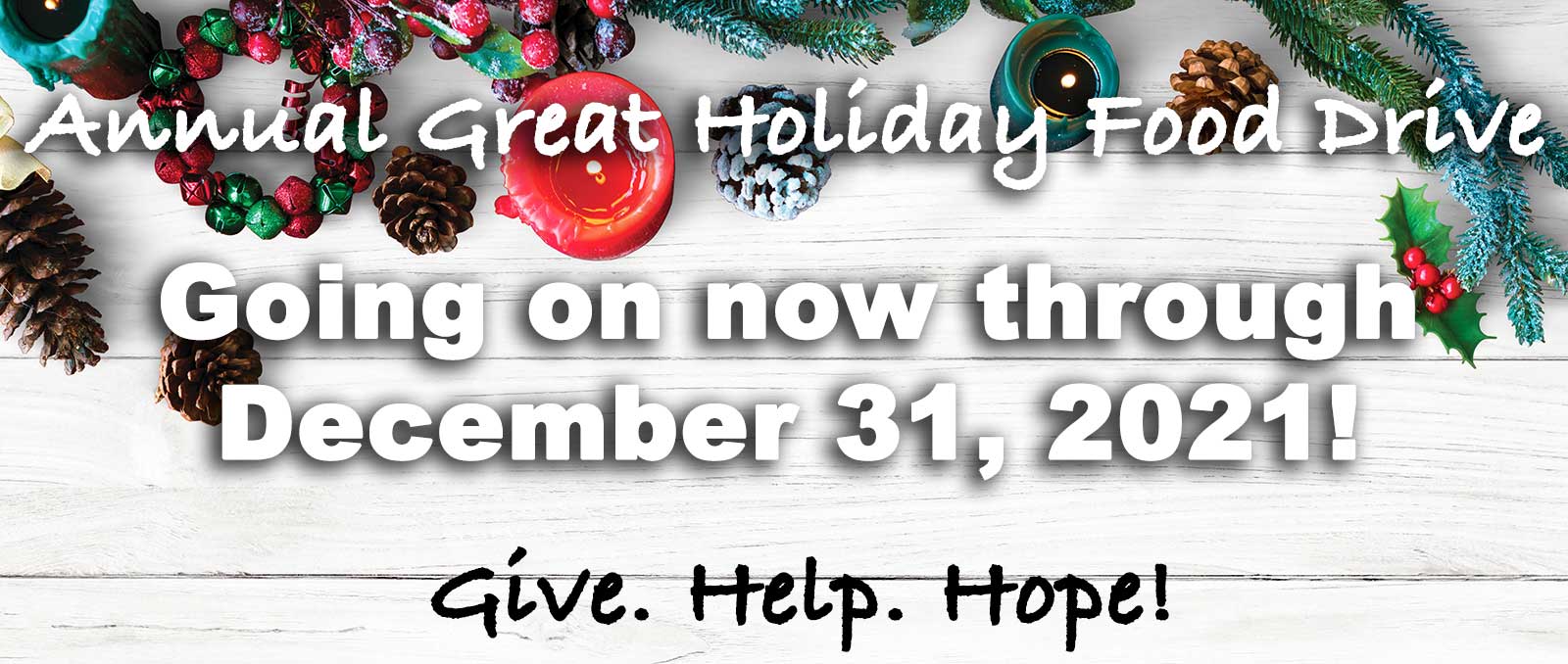 2005 Great Holiday Food Drive
December 12th - 22nd, 2005
Equivalent of 10,421 lbs of Food Raised!
Benefiting


Thanks to all those who participated and donated to the
5th Annual Great Holiday Food Drive
. The 5th Annual Event was a tremendous success, raising 10X the amount of food raised during last year's Annual Food Drive! The event raised the equivalent of 10,421 lbs of food. There were 3,449 lbs of food raised, and $1,162.00 cash (which will buy approximately 6,972 lbs of food at 6 lbs per dollar) for a grand total of 10,421 lbs!
The event was a collaboration to raise food and awareness for the hungry here in the Portland Metropolitan Area and consisted of 20 different Drop Site Locations throughout the Portland Metro Area. In addition, two Benefit Concerts were held the last day of the food drive to celebrate and enjoy live music and food in a last ditch effort to raise food for the Oregon Food Bank. Our thanks go out to the following for supporting the Benefit Concerts:
Westside Benefit Concert

Eastside Benefit Concert

Hi Hat Chinese Restaurant & Banquet Facility
11530 SW Barbur Blvd
Portland, OR 97223
(503) 246-4055
Click for Map

Special Thanks to Blues Musician Lloyd Jones, Eddy Campy & The Jumpers, and BOLT UPRIGHT!

Stein Haus Restaurant & Bar
2366 SE 82nd Ave
Portland, OR 97216
(503) 771-2962
Click for Map

Special Thanks to R&B Artists Haus Cats with Jim Wallace & A.C. Porter!
In addition, the Annual Raffle was held and the Raffle Winners are as follows:
Weekend Stay at Cannon Beach's Ecola Creek Lodge - Anne Morin
EasyStreet Online Services - Manmohan Patel
$25 Albertson's Gift Card - Rachel Wertz
$20 Best Buy Gift Card - Jane Baker
$10 Starbucks Gift Card - Chantal Gray
---
A Special Thanks to our 2005 Event Co-Sponsors
Action Mortgage
Beaumont Market
BOLT UPRIGHT
CB's Tropical
Clemens Marina
Gresham Obstetrics & Gynecology PC
Hi Hat Chinese Restaurant
Dr. Holland - Family Dentistry

Lloyd Jones
Mortgage Design Group
Stein Haus
The Yards at Union Station
United Financial Mortgage Company