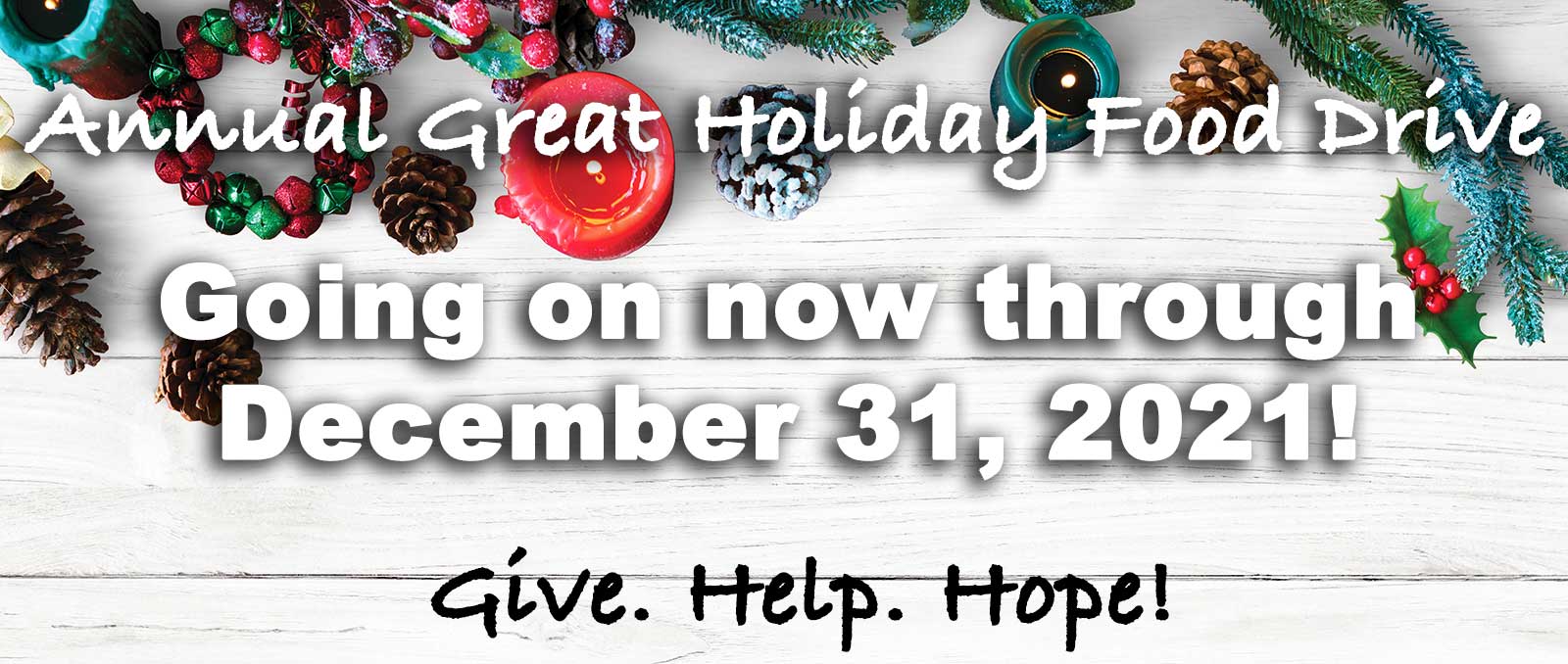 Signup to Order Web Services
Please fill out the form below to sign up for an online shopping account. Please note that all BOLD fields are required. The information that you enter below will help to make the ordering process quicker and easier for you from visit to visit. Your personal information will be kept private and confidential, and for your protection, credit card numbers will never be stored in our system.
ATTENTION BUSINESSES
Plan Ahead & Co-Sponsor the Great Holiday Food Drive
Coming Fall 2018, 11th Annual Great Holiday Food Drive

It's never too early to start planning for next year, especially the need to fight hunger! We look forward to your support next year for our 2018 Portland-Salem Metro-Wide 11th Annual Great Holiday Food Drive taking place from December 3 through December 21, 2018. Keep an eye out here for the latest news on our 2018, 11th Annual event.
Signup to be a Donation Drop Site Location. Allow your business to be an official Donation Drop Site for the 11th Annual Great Holiday Food Drive. It only requires about 3-4 sq ft of space for a donation collection barrel. We'll take care of the barrel drop-off and pick-up so there's no work on your end other than donating some space. We'll do all the work for you! There's many benefits to getting involved:
Be Proactive and Involved in your Local Community
Raise Awareness for Hunger in Oregon
Receive a Listing and Link to your business website from the Great Holiday Food Drive
Get to Know Local Consumers you might not otherwise reach