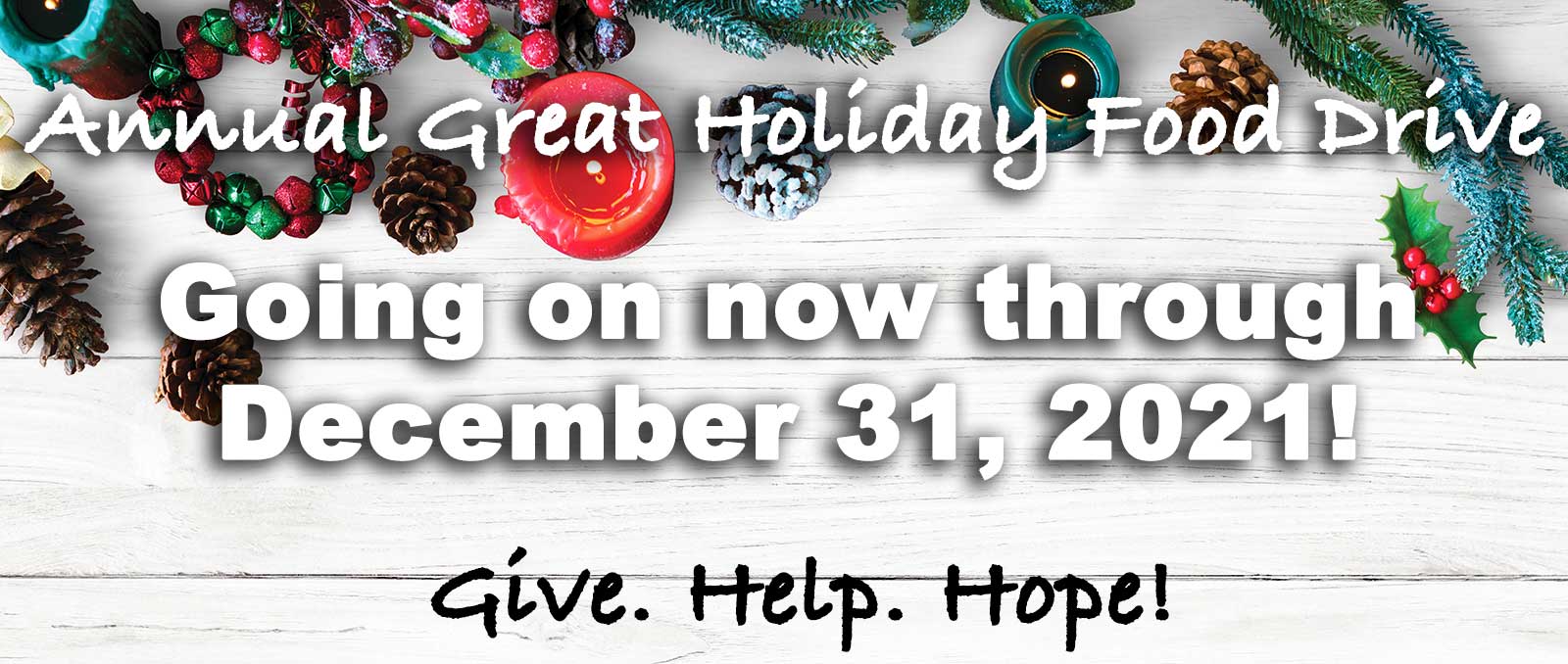 2017 Portland-Salem Metro-Wide
10th Annual Great Holiday Food Drive
December 4th - 20th, 2017!
Awaiting Donation Total Calculations...
The 10th Annual Great Holiday Food Drive ended Wednesday, December 20th with reports of overflowing donation barrels around the Portland Metro Area!
Many thanks to our new partnership with New Green Cab and their clients for donating canned goods while taking a taxi with a New Green Cab driver around the Portland-Salem Metro Area!
While we're still collecting the final barrels of donations, we expect to have calculated totals by mid-January, so check back soon to learn how much was collected during this year's event!
Thank you to all those who participated this year to help fight hunger here in Oregon! The food banks are always short on food during the holiday season, and need to replenish supplies, regardless of economic situations and hardships.
Special Thanks to 2017's Great Holiday Food Drive Co-Sponsors
ATTENTION BUSINESSES
Plan Ahead & Co-Sponsor the Great Holiday Food Drive
Coming Fall 2018, 11th Annual Great Holiday Food Drive

It's never too early to start planning for next year, especially the need to fight hunger! We look forward to your support next year for our 2018 Portland-Salem Metro-Wide 11th Annual Great Holiday Food Drive taking place from December 3 through December 21, 2018. Keep an eye out here for the latest news on our 2018, 11th Annual event.
Signup to be a Donation Drop Site Location. Allow your business to be an official Donation Drop Site for the 11th Annual Great Holiday Food Drive. It only requires about 3-4 sq ft of space for a donation collection barrel. We'll take care of the barrel drop-off and pick-up so there's no work on your end other than donating some space. We'll do all the work for you! There's many benefits to getting involved:
Be Proactive and Involved in your Local Community
Raise Awareness for Hunger in Oregon
Receive a Listing and Link to your business website from the Great Holiday Food Drive
Get to Know Local Consumers you might not otherwise reach