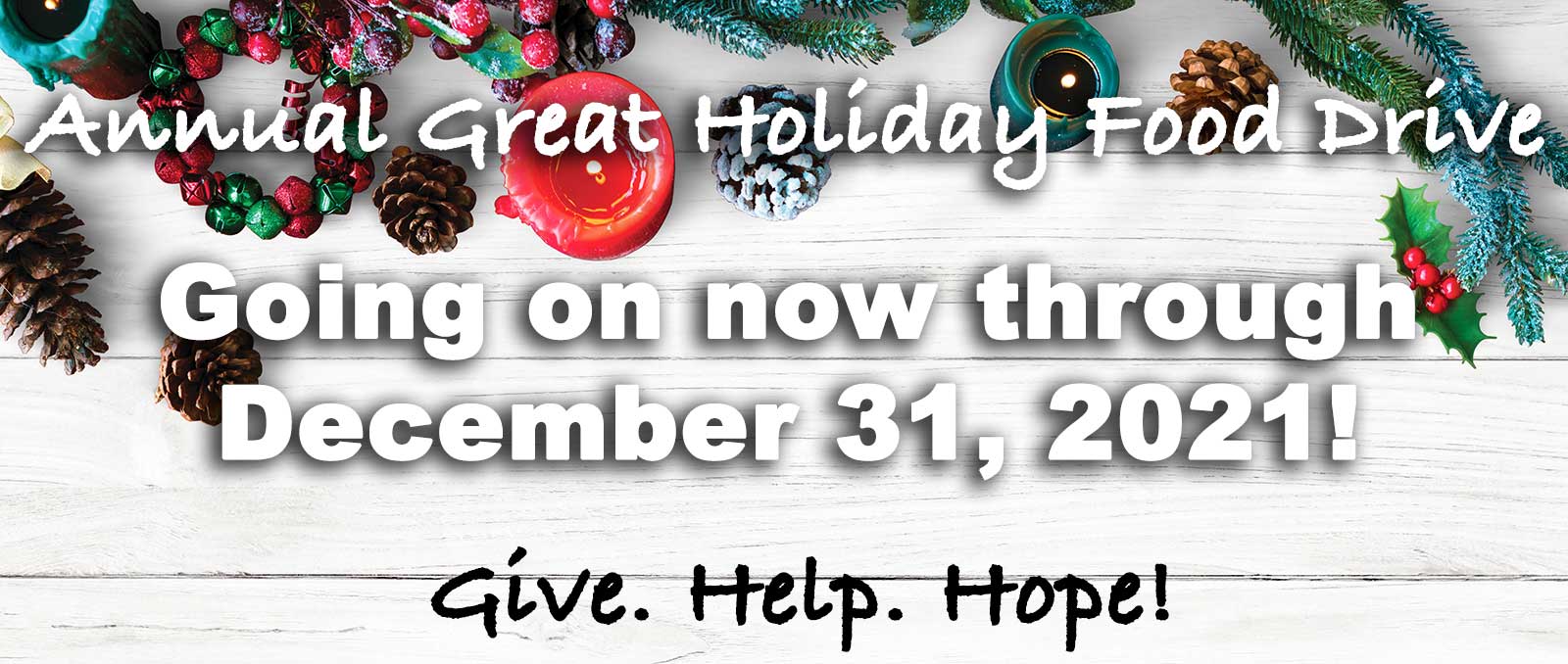 4th Annual Event Gathers Over 1,000 lbs Dec 13th - 22nd, 2004
Benefiting

In a collaboration to help raise food and awareness for the hungry here in the
Portland Metropolitan Area
, local area businesses worked together to raise over 1007 lbs of food to benefit the Oregon Food Bank
December 13th through the 22nd, 2004
. This is our second highest collection of food in our four year history!
Congratulations go out to each of the following Raffle winners:
Grand Prize - One Night Stay at the Cannon Beach Ecola Creek Lodge
Phyllis Miles of SE Portland

Prize - $100 in Free Tax Preparation for Personal or Business from The Tax Place, Inc.
Cindy Marks of NE Portland

Prize - Free House Cleaning by Amazing Maids
Pete May of Tigard

Prize - Free European Facial from Le Salon Du Visage
Rosemary Wilson of NW Portland

Prize - Free Tanning from Ship Shape Tanning
Lauren Snyder of NW Portland

Prize - Free $25 Gift Card from Costco
Quavono Nguyen of NE Portland

Prize - Four (4) Free Life Jackets from Clemens Marina
Jennifer Price of SE Portland

Prize - Free Gift Card from CB's Tropical
Holly Barrett of SE Portland

As per prior years, each Donation Drop Site Location had a barrel to collect food for this 4th annual event. Everyone donating one (1) can or more was eligible to enter the Raffle. Raffle entry boxes were located at each Drop Site. Those unable to make it to an Official Donation Drop Site were able to donate money online. Any online donations between December 13th and 22nd were qualified and automatically entered into the Raffle Drawing.
---
A Special Thanks to Event Co-Sponsors
Beaumont Market
Black Hole Body Piercing
CB's Tropical Fish
Clemens Marina

Gresham Obstetrics and Gynecology PC
Mortgage Design Group
Ship Shape Tanning
Stein Haus
The Yards at Union Station
ATTENTION BUSINESSES
Plan Ahead & Co-Sponsor the Great Holiday Food Drive
Coming Fall 2018, 11th Annual Great Holiday Food Drive

It's never too early to start planning for next year, especially the need to fight hunger! We look forward to your support next year for our 2018 Portland-Salem Metro-Wide 11th Annual Great Holiday Food Drive taking place from December 3 through December 21, 2018. Keep an eye out here for the latest news on our 2018, 11th Annual event.
Signup to be a Donation Drop Site Location. Allow your business to be an official Donation Drop Site for the 11th Annual Great Holiday Food Drive. It only requires about 3-4 sq ft of space for a donation collection barrel. We'll take care of the barrel drop-off and pick-up so there's no work on your end other than donating some space. We'll do all the work for you! There's many benefits to getting involved:
Be Proactive and Involved in your Local Community
Raise Awareness for Hunger in Oregon
Receive a Listing and Link to your business website from the Great Holiday Food Drive
Get to Know Local Consumers you might not otherwise reach